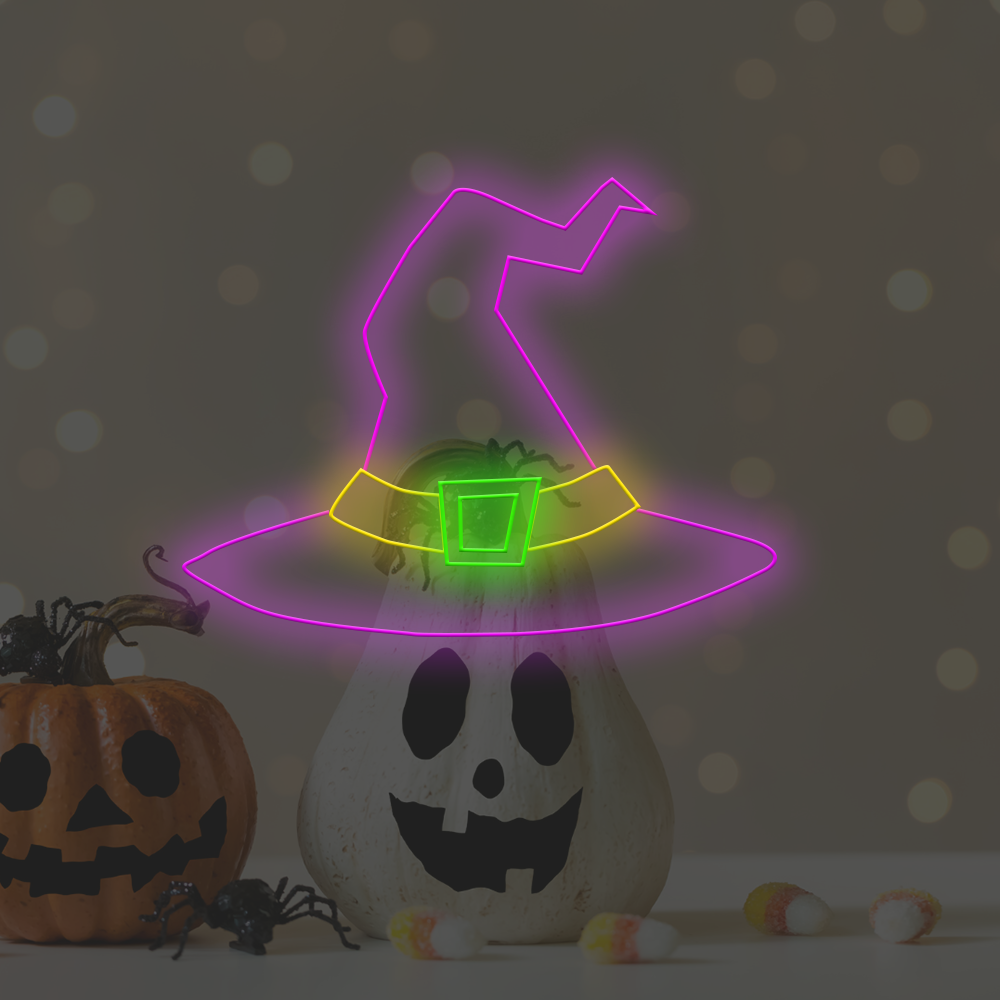 Witch Hat - Halloween LED Neon Sign Made In London
---
✨ Get wicked with this "Witch Hat" LED Neon Sign. 🌙✨

💡 Let's dive into the magical details!

Hand-crafted with love, this top-quality sign features the highest quality LED chips and rubber neon tubes that will cast a mesmerising and eye-catching spell on your space. 

💭 Picture this: a sturdy 8mm acrylic board that's lightweight and built to last, available in 12 vibrant colours and various sizes. You'll have the power to perfectly customise the sign to match your unique style and decor. It's all about turning your space into a dreamy Halloween haven! 🎨📏

✅ Quality is our foremost priority!

Our signs undergo stringent quality control to ensure you receive nothing less than perfection. We want your magical dreams to shine as bright as our neon signs! 🌟🏆

🔌 Here are the magical spells you can cast!

Choose from our wide variety of accessories to create the spookiest atmosphere. Need a Wi-Fi controller for convenient control? Or an AC adapter or battery pack (rechargeable or non-rechargeable) for flexibility? We have everything you need to customise your Halloween set up and make it spookier than ever! 💡🎛️⚡

💡 Casting a spell on energy consumption!

Like all our LED Neon Signs, 'Witch Hat' is energy-efficient, using up to 80% less energy than standard neon signs. So you can let your Halloween dreams glow without worrying about high energy costs. It's a win-win for you and Mother Earth! 💰🌍

🔧 Worried about installation?

Fear not!! The 'Witch Hat' LED Neon Sign is super easy to install. It comes with pre-drilled holes and mounting accessories, or if you prefer an even easier option, you can use adhesive pads for a hassle-free hanging experience. 

✨ So what are you waiting for?

Create enchanting environments that will lit up this Halloween season and make it unique!