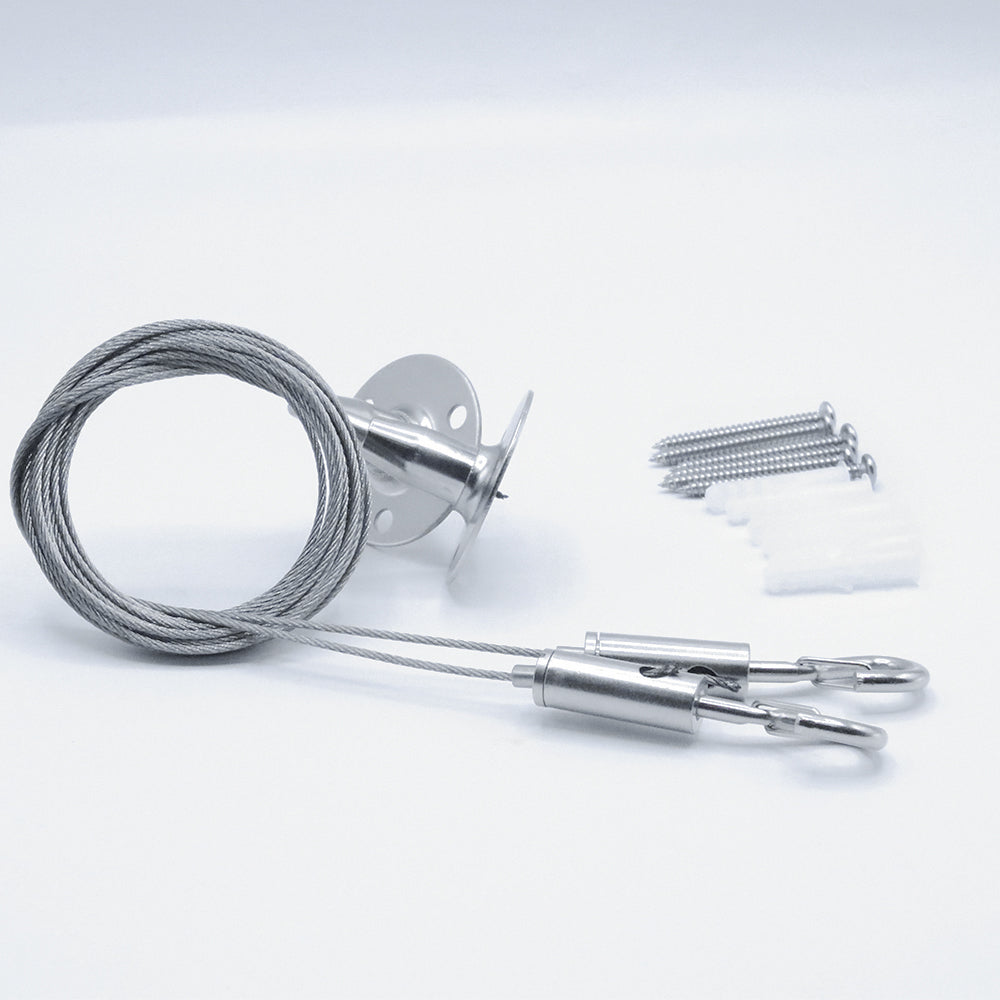 Stainless Steel Hanging Wire 2x 2m Adjustable Height
---
This kit provides a reliable and convenient solution to showcase your neon artwork easily.

Easy Installation: Our LED Neon Sign Hanging Kit takes the hassle out of installation. 

Secure and Stable: Your neon sign deserves a sturdy support system. 

Adjustable Height: Achieve the perfect positioning and alignment for your neon sign, by offering adjustable height options.

Durable and Reliable: Crafted from high-quality materials, our Hanging Kit is built to withstand the demands of hanging LED neon signs.