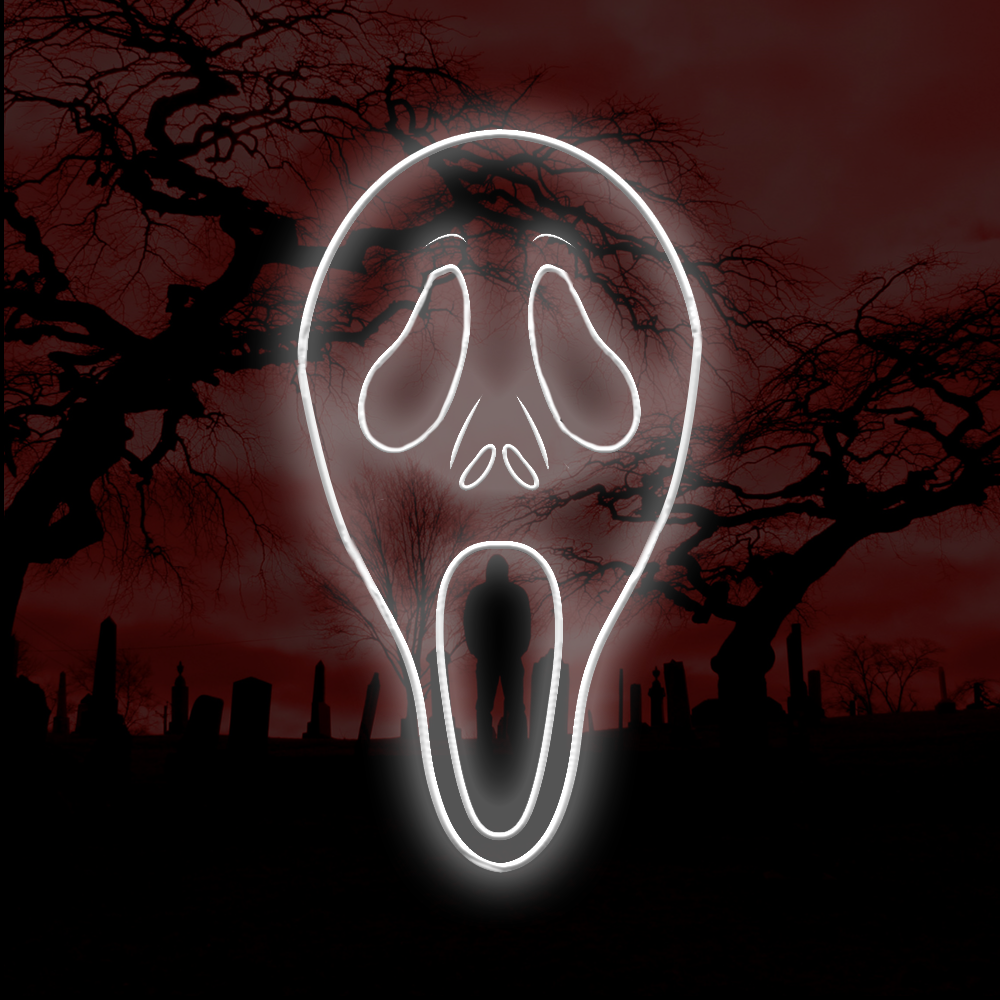 Scary Halloween Shadow - LED Neon Sign Made In London
---
✨ Brace yourself for this spooky addition to your space with our LED Neon Sign - 'Shadow'! 🍁💖 If you want to create an atmospheric and totally scary vibe in your space, this sign is just perfect for you.

💡 Let's dive into the enchanting details!

Hand-crafted with love and care, this top-quality sign showcases state-of-the-art LED chips, flexible neon tubes, and a sturdy 8mm acrylic board that's lightweight and built to stand the test of time. The end result? An eye-catching display that will change your decor into a proper Halloween-themed oasis. With a range of vibrant colours and sizes available, you can customise it to perfectly match your unique style and decor. It's all about creating a whimsical and delightful sanctuary in your space! 🎨📏

✅ Quality is our priority!

Rest assured that each and every one of our signs undergoes a meticulous quality control process, ensuring that you receive nothing short of perfection.

🔌 Customisation is the name of the game!

Choose from our wide selection of accessories to create the perfect ambience. Want a Wi-Fi controller for convenient lighting control? A dimmer to set the mood just right? Or maybe an AC adapter or battery pack (rechargeable or non-rechargeable) for flexible options? We have everything you need to bring your maple leaf dreams to life. 💡🎛️⚡You can also customise the cut of your board depending on what you like the most. You can choose between cut-to-shape for a more detailed result, or wholeboard for a more traditional. The choice is yours. 

Energy efficient.

All this 'shadow' LED neon sign,  similar to all our signs,  is energy-efficient and environmentally friendly. This means you don't have to worry about your energy bills or a bad impact on the environment as compared to traditional glass neon signs, LED neon lights spend 80% less energy! 

🔧 Concerned about installation? Don't sweat it!


Installing the 'Shadow' LED Neon Sign is a breeze. It comes with pre-drilled holes and mounting accessories, or you can easily use adhesive pads for a hassle-free hanging experience. Plus, our signs require minimal maintenance, so you can focus on enjoying the charm and cuteness. Easy-peasy! 🛠️🚀

✨ So bring a touch of spookiness to your space with our 'Shadow' LED Neon Sign. With its top-quality craftsmanship, vibrant colour choices, versatile sizes, easy installation, and energy efficiency, this sign will add an irresistibly charming touch to any room. Choose the 'Shadow' LED Neon Sign today and create jaw-dropping Halloween decor in your space that everyone is gonna talk about.