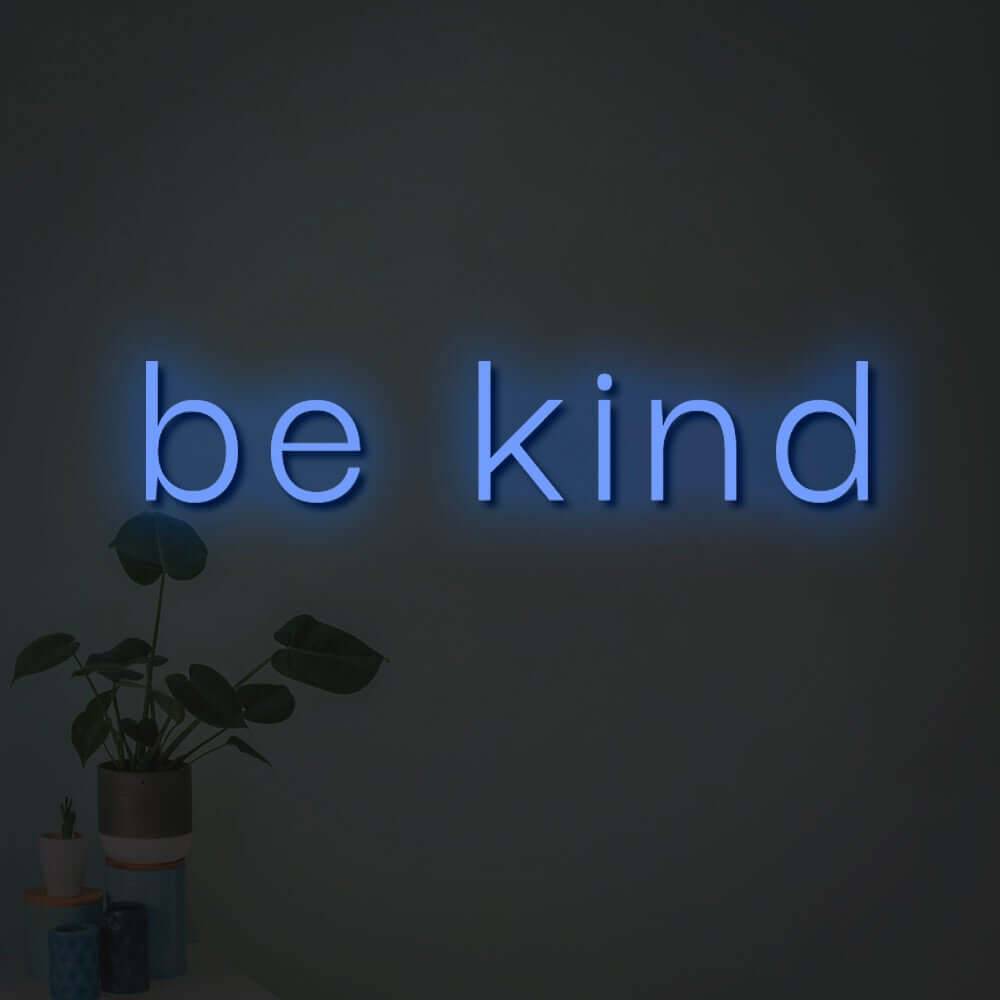 Be Kind LED Neon Sign - Made in London Inspirational Neon Signs
---
'Be Kind' to yourself, to others and to your house. This 'Be Kind' LED neon sign can be the perfect reminder to light up your space full of positive energy.✨🌸

👩‍🔧The little details do matter. 

Like all our signs, the be kind LED neon sign is made in our London warehouse with love and care. It is made out of an 8mm acrylic board, LED chips and neon rubber tubes, making it look stunning. It can light up any space and elevate the interior to another level. 

✅Quality is our foremost priority.

We want to ensure that you will receive nothing but perfection; for that reason, the 'Be kind' led neon sign, similar to all our LED neon signs, is going through a rigorous quality check to ensure everything works perfectly. You will get a top-quality product. 

⚙️Customisation options. 

We make the design, and you do customisations to make the sign fit perfectly in your space. You can choose from a variety of 12 vibrant colours and sizes to different board shapes, like cut-to-shape, for a more detailed result or a whole board for a classic cut. The option is yours. 

🪄Accessories to create the perfect setting.

Depending on where you want to place your sign, you can choose accessories to make your life easier. You can choose between AC adapters and battery packs (rechargeable and non). WiFI dimmers to control your signs settings from your phone or a remote dimmer; pick the one that suits your needs. 

🌎Be kind.. to the environment. 

With the 'Be kind' LED neons sign, you will be kind to the environment as all our signs are energy-efficient, and compared to traditional neon lights, you spend 80% less energy. So that's great for the energy bill and mother earth. 

🔝So... What are you waiting for?

You have nothing to worry about with all the customisation options, top quality and energy efficiency. If 'Be kind' is your motto, purchase your 'Be kind' LED neon sign today.