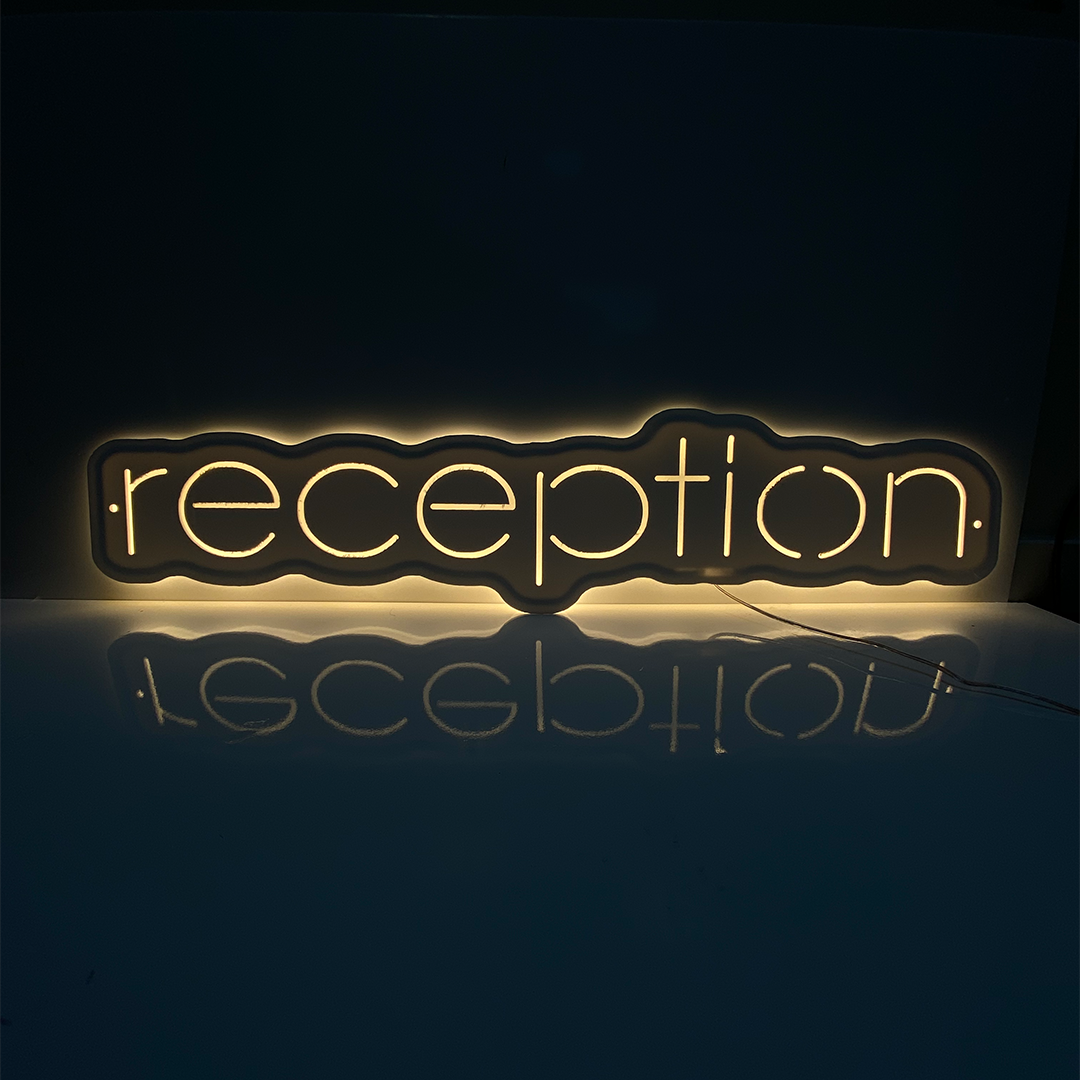 Reception Backlit RS LED Neon Sign
---
This backlit LED neon sign is perfect for any reception area. 

Wedding reception, hotel reception, and even a home reception. 

It's an elegant, bright LED Backlit Sign which will light up any space and give them a sleek and chic tone. 

This is a backlit sign and not a usual LED Neon sign. It only lights from the back. 

This 'Reception' backlit LED sign is made in our warehouse in London. It's made from a 5mm acrylic board and LED strip lights. 

Like all our signs, this sign goes through rigid quality control before reaching your doorstep to ensure that everything works perfectly as it should, and you will receive nothing but perfection. 

So if you're looking for something to light up your reception area, this backlit LED sign is just perfect!