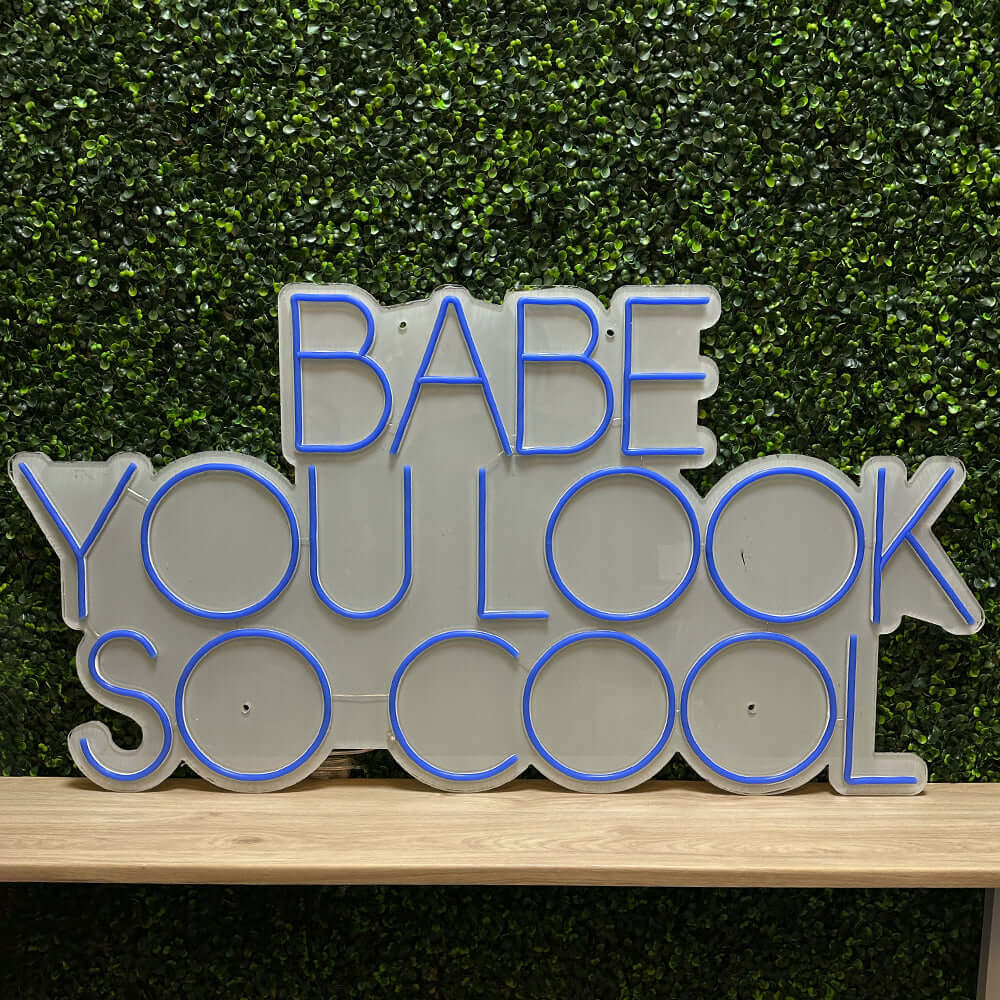 Babe You Look So Cool RS LED Neon Sign
---
Have you always dreamed of an Instagramic cornet in your personal space? The 'Babe You Look So Cool' is exactly what you were looking for...

This LED Neon Sign is in Boujee Blue with a clear backboard. All our LED Neon Signs are made in our London warehouse with love and care.

And now, let's get into more details.

The 'Babe You Look So Cool LED Neon Sign' is made of an 8mm backboard, LED chips and rubber neon tubes. This gives the sign the perfect neon effect but at the same time, it makes it durable to last a lifetime!

✅ Quality checks 

All our signs are going through a thorough quality check to ensure you will receive a top-quality product.